I had a player that I worked with at the University of Calgary that tore his MCL in one of the first games of the pre-season.  He, and the rest of the team was devastated.  We are already a good team, the kind of team that was a threat to win our conference. But this player changed everything. He came to us after 4 years (you get 5 years eligibility in Canada) at another school and was poised to become the all-time leading scorer in Canadian University Basketball history (it would be an unofficial mark, as at that time the different conferences didn't combine records if a player changed teams).  The point is, he was good.  He made us a threat to become National Champions.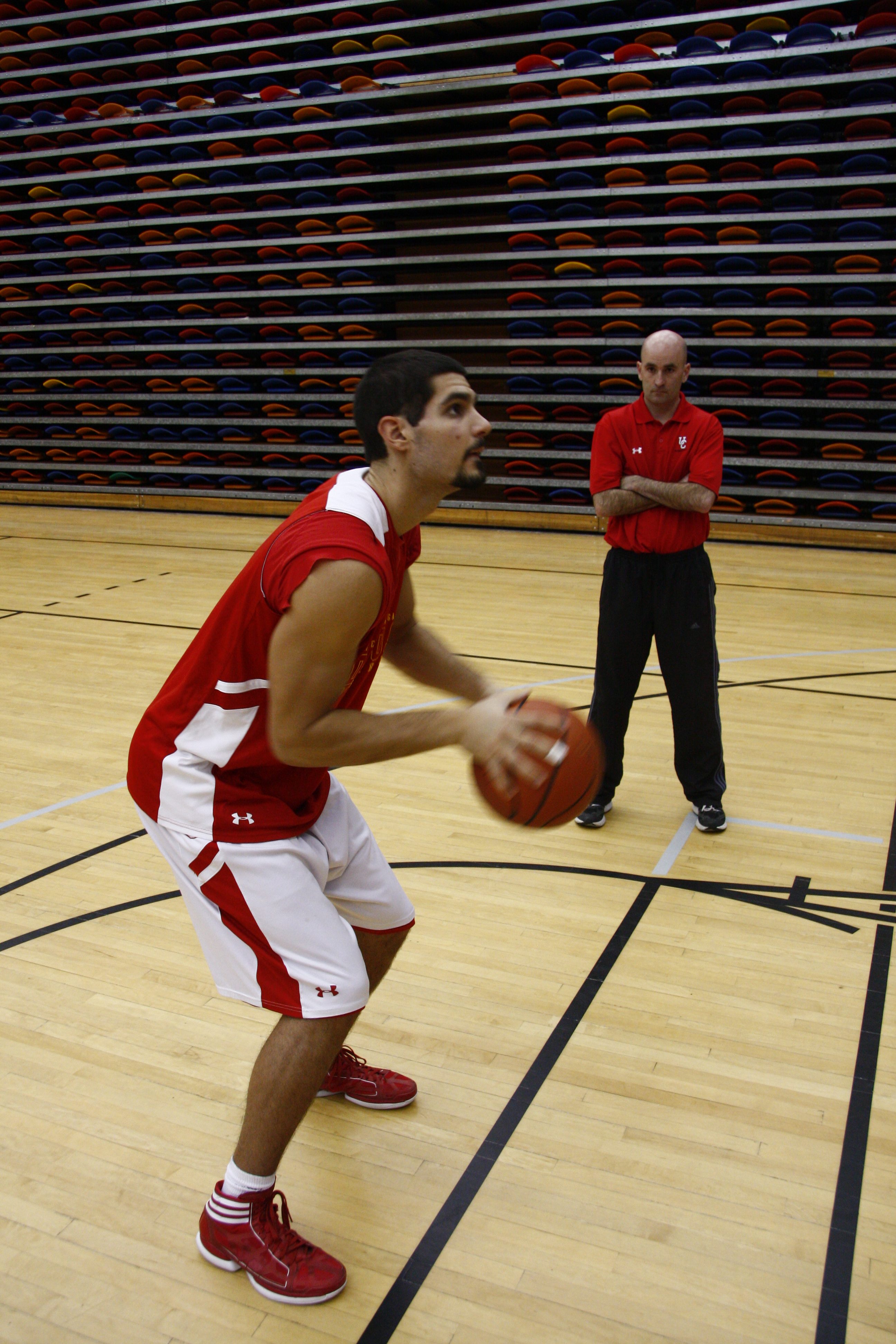 When I met him late in the summer, he was surprised and excited to learn that I had experience as an NBA shooting coach.  He thought his shooting mechanics needed some work.  While I agreed with him, I actually told him I wouldn't work with him as this was going to be his last year in college, and I didn't see the benefits to him or the team in changing his shooting mechanics now.  I told him that if he was still interested we could start at the end of the season, in preparation for his pro career.
A couple of weeks later we got word that Boris had torn his MCL and would be done for several months, if not the whole season. Boris barely even flinched.  He was told by the doctors that the MCL would naturally repair itself, so there was no need for surgery.  He was told he would be able to walk in a couple months and start running a month or so after that.  Basketball might be possible soon thereafter.  Boris did the math and decided a return (though likely a physically limited one) late in the season was possible.  So, he went to work.
About this time, he asked me my thoughts on his mechanics, and I explained that his shot was flat, and it was because wrist flattened out so that his hand was on the back of the ball, pushing it forward.  He needed to get his wrist bent back at his set point, and make more of a lifting motion.
Boris asked if I would help him learn to do this, and I told him yes – after the season was done.  He looked me in the eye and told me that he was doing it, with or without my help.  I said I didn't think it was great timing, and that he should focus on his rehab, and coming back healthy and with a shot that he knew and trusted.  He said he was doing it with or without my help.
The next day I saw Boris in the gym, sitting in a chair, doing what he thought he should to improve the habit.  In my opinion it wasn't going to work the way he hoped, and he was likely making the habit even worse.  I was stuck. I decided to help him.
For the next couple of months we (he) sat in chairs to shoot, stood on crutches, hopped on one leg, in an effort to get under the ball to lift and create more arc.
A drill that we used had Boris stopping at his set point to make sure that his wrist was bent back and his hand under the ball.  He would then first the elbow up and snap the wrist forward in a shooting motion.  It was the shooting motion broken into two parts to ensure that he was correcting the mistake in the middle of the motion. Boris got to the point where he was able to do this drill really well, even out to the 3-point line.
One of these days the head coach for the women's team at the time walked through the gym.  She turned to the person beside her and said, "look at that, he is making Boris shoot with a hitch" (I know this because the person she told later came to work with me at told me of the conversation).  The coach walked into the gym, having seen none of the work to that point, and none of the work after that drill and decided that this pause in the middle of the shooting motion was a hitch.
In my opinion, what we were doing was isolating the instant when an error in the player's shot occurred, and put the player in a position to be able to learn a new habit.  The reality was, as soon as Boris made the shooting motion more fluid, he would flatten out the wrist and his shot would become flat again.
What that coach saw as a hitch was (in my mind) a conscious pause in an effort to not make a mistake in the motion.  A hitch is the opposite.  A hitch is when the player's body forces them to unconsciously stop because it is so far out of position to be able to do what the player wants.
I'll give you an example. You've probably seen Charles Barkley swing a golf club.  He has a massive hitch in his swing.  If you slow down video of his swing and pause at the position he is in just before he "hitches", you'll see it is almost physically impossible for him to get the club from where it is to where it needs to be.  So, his body reflexively stops, takes a second to see what can be done, and then swings.
Boris was pausing his own video (in a drill) to make sure he was in a correct then continue on with the motion.  He paused, not hitched.
If the coach had stayed in the gym for another few workouts, then they would have seen that once Boris became more competent with the new position, he started to make the motion more fluid again while still getting into the right position.
So why are we having this conversation?  Isn't it just semantics, hitch vs pause?  Not really.
I don't see certain pauses as a negative at all.  Two motion shooters are hitching the ball, nor are they worse shooters than one motion shooters.  They are just strong enough to be able to shorten their shooting motion, which I actually see as a benefit (I'm not saying you SHOULD be a two-motion shooter, most people aren't strong enough to be able to).
This story (at least from mine and Boris' perspective) has a happy ending.  Boris was able to work back into something close to playing shape. He was probably only 70%, but 70% of his was still pretty good.  In a workout, I mentioned that we may actually be able to turn this drill where he paused the ball at his set point into a weapon that he could use in a game. I explained he could take an exaggerated head fake, stop at the set point, and when the defender dropped their hands because he stopped he could continue the rest of the shooting motion.  The only reason I suggested it was Boris did this drill so well (he would make 75% of these from 3-point range), and he didn't have any explosiveness to be able to get by the defender.  This was his way to punish the defender.  We were going to make the "hitch" work to our advantage.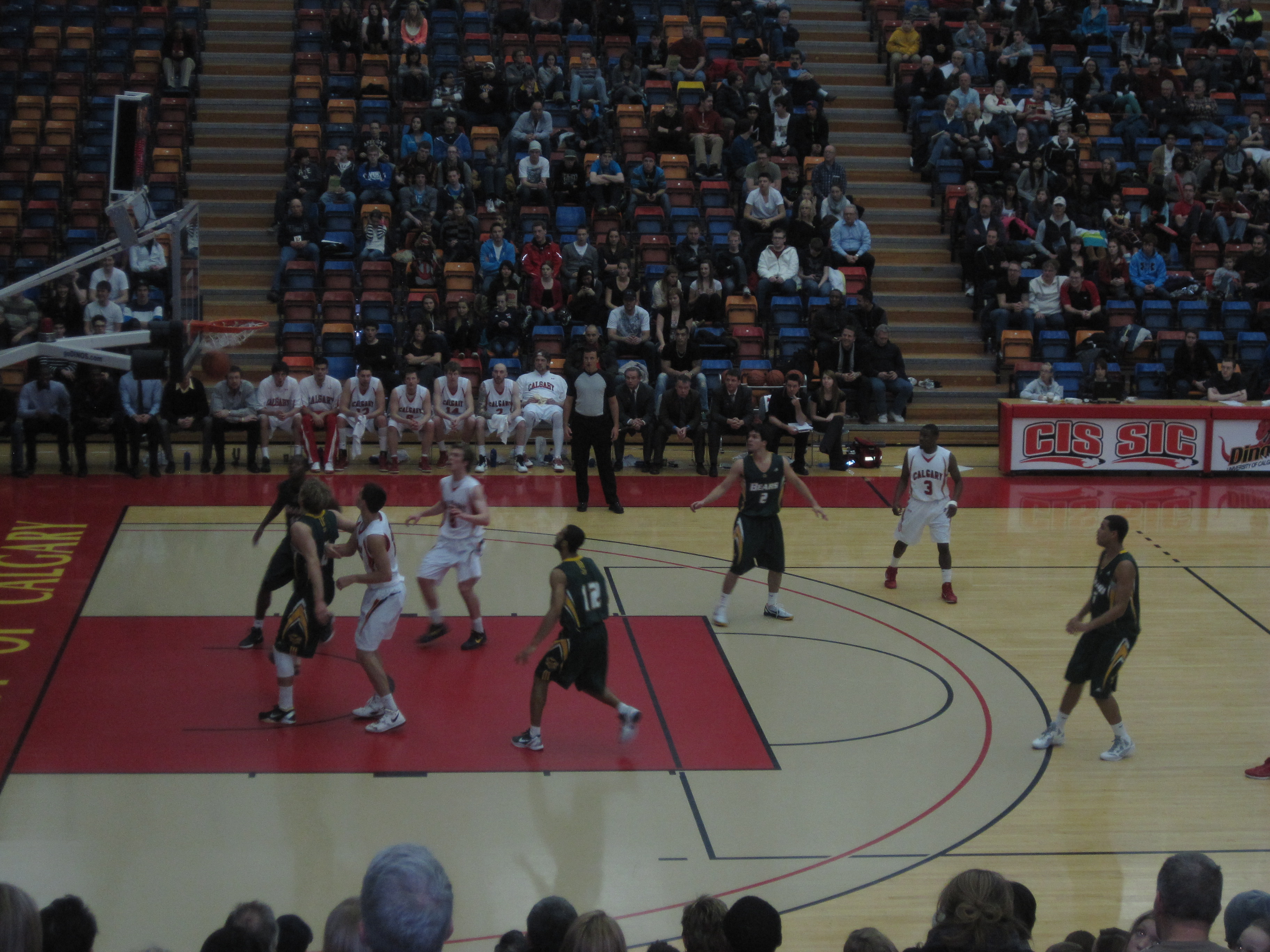 A couple of weeks later, Boris caught at ball in transition on the left wing, just outside the 3-point line.  A defender started to close out when Boris brought the ball to his set point, but when Boris stopped, the defender did too.  That was all the space needed.  The ball was on its way before the defender could react again, and when it crashed through the net Boris became the unofficial leading scorer in Canadian University Basketball.  I still have the picture of the ball swishing through the net.