If it Ain't Broke, Don't Fix It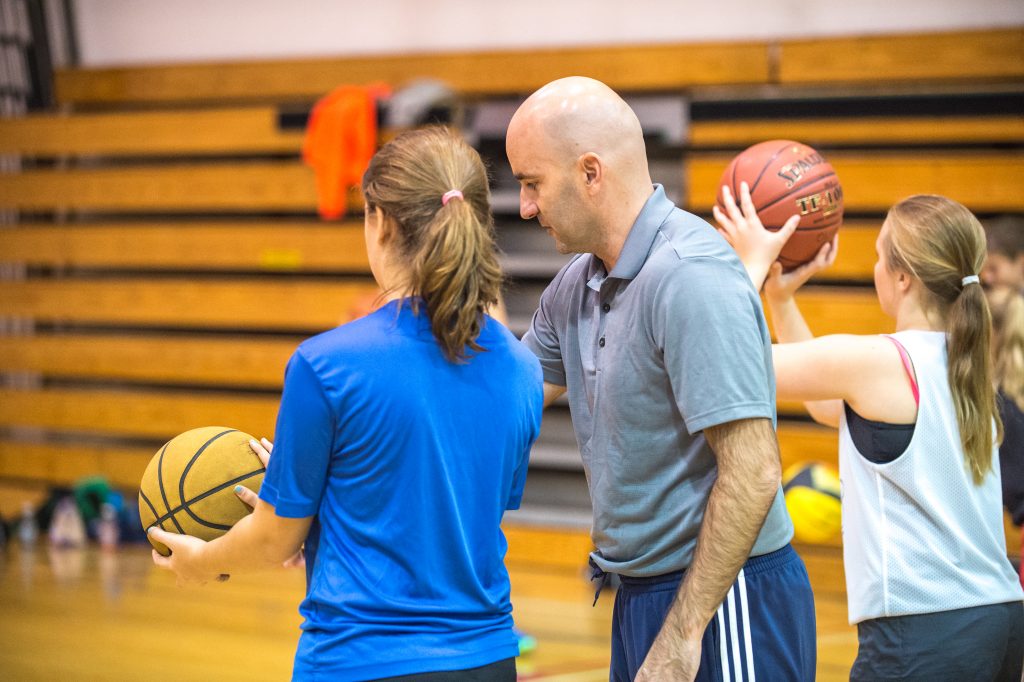 I'm a shooting coach. My purpose is to work with guys that struggle shooting the basketball and to help them get better. Every once in a while, I'll see someone that is already a good shooter that I can help make even better, but for the most part, it is the weaker shooters I work with. I love my job.
I'm not exactly sure what people, especially young people on social media, think that I do, but every few days I get a comment on a post that is something close to, "if it ain't broke, don't fix it," or "there is no right way to shoot, keep doing whatever is comfortable." It makes me laugh because the people that make these comments don't even know what they don't know.
Let me explain… I work with people to help them improve their ability to shoot the basketball. I'm held accountable to helping players improve. The saying goes, "if you always do what you've always done, you'll always get what you've always gotten. My employers aren't asking me to get a guy to repeat the same old shot, because they know they will just get the same old results. My job is to help players improve little (or sometimes BIG) habits so they can go from 70% at the free throw line, to 78%. Or from 32% from the three point line to 37%. Many times, "they just needs more reps," is not the answer. The player has had MANY reps through their life and has hit their ceiling. If they want to improve, they need to develop some new habits.
My goal is for players to master their own shot, not to fit them into a cookie cutter of what I think a shot should look like. By the time they get to me, they have not mastered their own shot and unfortunately, the ceiling for their habits was low. We need to improve the technique and then master it.
The reply I usually give to those people that say "if it ain't broke…." Is, "but what if it is broke? What then?" What if you have a comfortable shot that looks like Steph Curry's, but you aren't really a good shooter? Just bury your head in the sand and hope one day you put up that one extra shot that turns you around? Or should you make a little change that puts you into a physically better position.
Remember, there are thousands of little habits that you can have as a shooter. All the bad habits in the world can lead to you making one shot. If I do everything wrong and shoot enough shots, one could still go in. But that doesn't mean I'm good. At the same time, I can do all of the habits perfectly and still miss a few shots. The point is, the more good habits you have, the more likely that you will make the shot. It's not a guarantee, it's a game of odds.
"But a shooter needs to be comfortable!!!" people will say. Don't get me wrong, I'd like the shooter to be comfortable too. What if their comfortable habits have a low ceiling and that player is struggling to make shots? Maybe it's time to get comfortable with something new. The only reason that a player is comfortable with their habits is because they have repeated them many times. Practice other new and better habits and in time, those will become comfortable.
Your body will always try to return to its most comfortable state. If a player has taken 15 years worth of jumpers using the same bad habits, those bad habits will become their body's comfortable state. Remember, by the time these players get to me, they will have taken hundreds of thousands of shots using old habits.
The challenge of trying to change your habits is two-fold. First, if you don't pay attention to your habits on every single repetition, your body will go back to your old habits. Secondly, if the new habits are uncomfortable, you need to be strong enough mentally to push through the discomfort and the many (many, many) misses until the habits become your new version of comfortable.
What the people that say, "if it ain't broke…" are really saying is, "I don't want to try," or "I'm not really coachable." Maybe they think they are good enough already, and maybe they are. That is for them to have to justify. But if you want to IMPROVE then doing the same old thing a few more times is not the answer.
Related Posts: